A completely new experience
Eppendorf
sets a new standard in pipetting. The ultra-light Eppendorf Research plus pipette meets the highest needs in precision and accuracy – combined with ultimate ergonomics and increased flexibility. It is a good feeling to know you are doing the right thing – to know you are working with one of the most advanced pipettes adjustment option, an improved volume display – and all that in an ultralight, fully autoclavable pipette: That is the new Eppendorf Research plus pipette.
Ergonomics:
Feel the difference in weight, pipetting forces and the spring loaded tip cone.
Flexibility:
Your next experiment will need new pipetting schemes. Your new laboratory might have different sources of contamination. Your new pipette should offer all the flexibility you need. Adjust your research plus to your needs, autoclave the entire pipette or only the lower part. Choose among single-channel, multi-channel and fix-volume pipettes in different sizes.
Robustness:
Durability was tested thoroughly and has met our highest quality requirements. Resistance to chemical, thermal and mechanical stress is now unchallenged!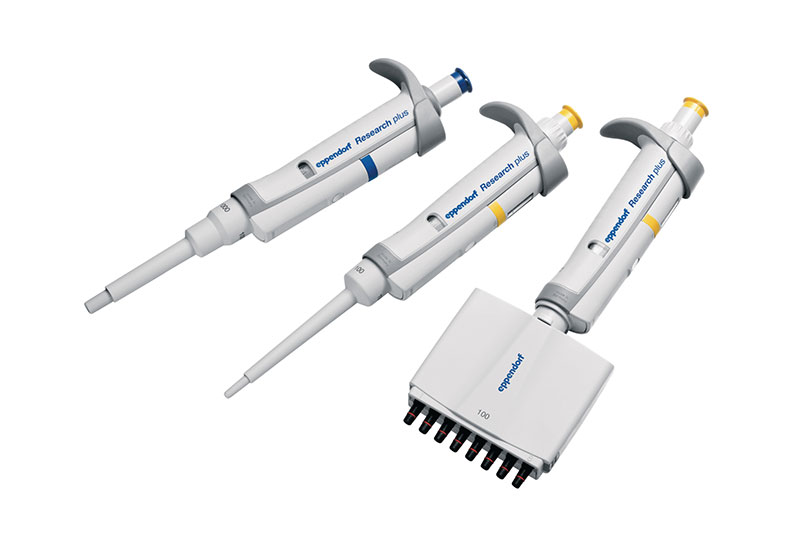 Outstanding ergonomic concept
The Eppendorf PhysioCare Concept stands for ultimate durability, perfect balance, intuitive operation and minimal user exertion. All this has been further optimized in the Eppendorf Research plus pipette. Check out www.physiocare-concept.info or try the new Eppendorf Research plus pipette! The more strain you experience, the less energy you have. And because energy is a very precious and exhaustible resource, we try to use it as efficiently as possible.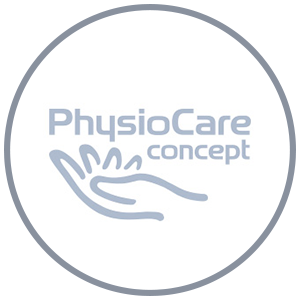 Outstanding light weight design
Lighter than you would think!
An Eppendorf Research plus pipette is of extremely low weight!
This can only be achieved by using the most advanced materials and production processes, including the new Eppendorf PerfectPiston system, made of Fortron. Fortron is an organic polymer with impressive characteristics. It is highly resistant to heat, acids and alkalies, mildew, bleaches, aging, sunlight and abrasion. It absorbs only small amounts of solvents and resists dyeing. This means your pipette is safe, robust and ultra light.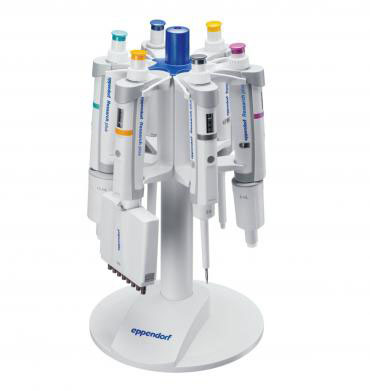 Attachment force
Achieve optimal tightness with minimal attachment forces with the Eppendorf Research plus. The spring loaded tip cone helps to reduce stress without sacrificing tightness. Just give it a try – you will love it!
Tip ejection forces
How many tips do you use per day? Even small differences in the tip ejection forces make a big change if you do it day by day. The tip ejection forces of the Eppendorf Research plus can be as low as only 3.6 N, depending on the size and the force you use to fix the tip.
Positioning of control elements
The positions and shapes of all control buttons and displays have been optimized again to ensure stress-free workflow and intuitive usage. The volume adjustment wheel needs only a few turnarounds from maximum volume to minimum volume.