Product range: micropipetter, bottle top dispenser, electronic pipette filler, electronic burette, pipette tips, pipette stand, microtube, tube rack, cooler box system, dry heat-cold bath, centrifuge and calibration service
Light, reliable and durable Micropipettor, Research Plus, that can be fully autoclaved to minimise contamination in your laboratory works.
Every micropipette is supplied with one reusable tip box with tips and warranty of three (3) years against manufacturing defect. Copens imports Eppendorf apparatus and consumables directly from Eppendorf in Germany. Copens is known for having impressive inventory of Eppendorf micropipettes and other consumables. We commit to stock, distribute and offer after-sale service on the supplied Eppendorf products.
For more information, please visit our showroom or contact us on +603-6140 8613
0030000xxx
epTIPS standard 0.1-10 / 0.1-20 / 0.5-20 / 2-200 / 20-300 / 50-1000 / 50-1250 / 100-5000 / 1000-10000μl
00300692xx
Combitips plus standard, 0.1 / 0.2 / 0.5 / 1.0 / 2.5 / 5.0 / 10 / 25 / 50ml
0030069528
Adapter for Combitips, 25 ml (blue)
0030069161
Adapter for Combitips, 50 ml (dark grey)
0030069285
Assorted pack combitips plus (5 of each size + 1 each 25ml/50 ml adapter)
0030069897
Combitips rack for mounting combitips plus tips
0030073xxx
epTIPS box, 0.1-10 / 0.1-20 / 0.5-20 / 2-200 / 20-300 / 50-1000 / 50-1250 / 500-2500 / 100-5000μl
0030077xxx
ep Dualfilter TIPS, 0.1-10 / 0.5-10 / 2-20 / 2-100 / 2-200 / 20-300 / 50-1000μl
0030058607
Tip-tub (reagent reservoir) for use with multi-channel pipetter
0030106300
Uvette, individually-packed, sterile
0030106318
Uvette routine pack
0030121023/0086/0094
Microcentrifuge tube, Safe-lock, 0.5 / 1.5 / 2.0 ml
0030123328/344
Microcentrifuge tube, Safe-lock, PCR clean, 1.5 / 2.0 ml
0030124332/502
PCR tube, thin wall, dome cap, clear, 0.2 / 0.5 ml
0030124359
PCR tube, 8-tube strip, thin wall, dome cap, clear, 0.2 ml
0030127153
Capping aid for PCR tube, 8-tube strip
0030125215
Microcentrifuge tube 3810X, PCR clean, 1.5 ml
0030123107/15
Microcentrifuge tube rack, stackable, for 24 x 0.5 ml / 24 x 1.5 ml
3111000114
Pipetter, Research, single, adjustable, 0.1-2.5 ul, c/w epTIPS box with tips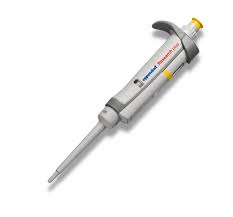 31200000xx
Pipetter, Research Plus, single, adjustable, 0.1-2.5 / 0.5-10 / 2-20 / 10-100 / 20-200 / 30-300 / 100-1000 μl, c/w epTIPS box with tips
3120000070
Pipetter, Research Plus, single, adjustable, 500-5000 μl (without epTIPS box)
3120000089
Pipetter, Research Plus, single, adjustable, 1-10 ml (without epTIPS box)
3120000909
Research Plus Pipetter 3-pack Option 1, set of 0.5-10 μl, 10-100 μl, 100-1000 μl, c/w 3x epTIPS box with tips, 1x ep pen
3120000917
Research Plus Pipetter 3-pack Option 2 – set of 2-20 μl, 20-200 μl, 100-1000 μl, c/w 3x epTIPS box with tips, 1x ep pen
3120000925
Research Plus Pipetter 3-pack Option 3 – set of 100-1000 μl, 0.5-5 ml, 1-10 ml c/w 1x epTIPS box with tips (100-1000μl), 1x ep pen
3121000120
Pipetter, Research Plus, fixed volume, 1000 μl (blue)
3122000019/35/51
8-channel Pipetter Research Plus, adjustable, 0.5-10 / 10-100 / 30-300 μl, c/w epTIPS box with tips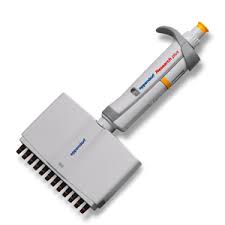 3122000027/43/60
12-channel Research Plus, adjustable, 0.5-10 / 10-100 / 30-300 μl, c/w epTIPS box with tips
3115000003
Carrousel for 6 Research/Reference pipetters (limited to qualified dealers only)
3115000020
Single pipette holder, wall hanging
3880000011
IsoTherm System starter set, for 0.5 ml
3880001018
IsoTherm System starter set, for 1.5ml/2.0ml
3881000015
PCR Cooler 0.2 ml starter set (1x pink & 1x blue)
Easypet 3, 0.1-100 ml, come with transformer, wall holder & 2 pcs membrane filter 0.45 μm
4720000011
Varipette 4720, adjustable,1-10 ml (while stocks last)
Electronic Pipetter Research Pro, SINGLE, 5-100 μl, c/w charging adapter (while stock lasts)
Electronic Pipetter Research Pro, 8-channel, 5-100 μl, c/w charging adapter (while stock lasts)
4861000155
Electronic pipetter c/w charging adapter, Xplorer, 12-channel, 15-300 μl
4880000026
Charging carrousel for 4 units Xplorer pipetters
Varispenser (bottle top dispenser) with 3 adapters, 0.1-2.5 / 1-5 / 2-10 / 5-25 / 10-50 / 10-100ml
Varispenser Plus (bottle top dispenser) with 3 adapters, media-specific fine adjustment, 0.5-2.5 / 1-5 / 2-10 / 5-25 / 10-50 / 20-100ml
5452000018
Microcentrifuge Minispin, 13400 RPM, with rotor 12 x 1.5/2.0 ml and rotor lid cover
5453000011
Microcentrifuge Minispin Plus, 14500 RPM, with rotor 12
x 1.5/2.0 ml and rotor lid cover
CPW2006
Calibration/service :- single-channel pipette
CPW2007
Calibration/service :- multi-channel pipette