Product range: ultrasonic cleaner and tube mixer
Looking for durable and easy-to-clean ultrasonic cleaner?
Consider to invest in a South-Korean made ultrasonic bath that comes with resilience and reliability. The unit can be used in laboratory and any industry which requires effective yet gentle cleaning on delicate items (such as jewelleries, fine metal products etc).
During our partnership with Hwashin and our distributorship of their trusted products, there is almost no reports on bad users' experience. HST offers warranty on their products and to date, the products are not returned even after warranty period, which clearly proved the durability.
For more information, please visit our showroom or contact us on +603-6140 8613
100603-230
Digital Ultrasonic Cleaner Bath with s/steel perforated tray and ABS cover, ambient temp. up to +60°C, timer up to 99min, 3.3 lit, frequency 40 kHz, built-in drain valve, ABS housing, overall size 325 x 225 x 255mm
100405-230
Digital Ultrasonic Cleaner Bath with s/steel perforated tray and ABS cover, ambient temp. up to +60°C, timer up to 99min, 5.7 lit, frequency 40 kHz, built-in drain valve, ABS housing, overall size 500 x 285 x 255mm
100410-230
Digital Ultrasonic Cleaner Bath with s/steel perforated tray and ABS cover, ambient temp. up to +60°C, timer up to 99min, 10 lit, frequency 40 kHz, built-in drain valve, ABS housing, overall size 510 x 375 x 275mm
100420-230
Digital Ultrasonic Cleaner Bath with s/steel perforated tray and ABS cover, ambient temp. up to +60°C, timer up to 99min, 20.7 lit, frequency 40 kHz, built-in drain valve, ABS housing, overall size 720 x 450 x 275mm
100505-230
Digital Ultrasonic Cleaner Bath with 70x40mm backlit LCD screen (furnish all information), number keypad for easy time & temperature setting, s/steel perforated tray & bath, ABS cover and housing, ambient temp. up to +60°C, timer up to 99min, 5.7 lit, frequency 40 kHz, built-in drain valve, overall size 500 x 285 x 255mm
100510-230
Digital Ultrasonic Cleaner Bath with 70x40mm backlit LCD screen (furnish all information), number keypad for easy time & temperature setting, s/steel perforated tray & bath, ABS cover and housing, ambient temp. up to +60°C, timer up to 99min, 10 lit, frequency 40 kHz, built-in drain valve, overall size 510 x 375 x 275mm
100520-230
Digital Ultrasonic Cleaner Bath with 70x40mm backlit LCD screen (furnish all information), number keypad for easy time & temperature setting, s/steel perforated tray & bath, ABS cover and housing, ambient temp. up to +60°C, timer up to 99min, 20.7 lit, frequency 40 kHz, built-in drain valve, overall size 720 x 450 x 275mm
400205240
Blood tube mixer, 5 rollers, s/steel base plate with plastic roller, provide simulatneous rotating & rocking action, overall size 480 x 220 x 110mm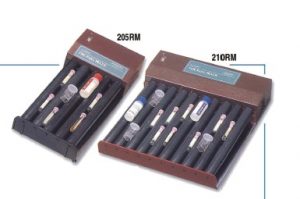 400210240
Blood tube mixer, 10 rollers, s/steel base plate with plastic roller, provide simulatneous rotating & rocking action, overall size 480 x 420 x 110mm
100-212-230
Ultrasonic Pipette Cleaner, 230V/50Hz, Model 212
(DISPLAY UNIT)